A BUMPER EASTER WEEKEND FOR DURBAN
The City of Durban is thrilled with excitement after it experienced a much needed economic injection and relief into the tourism industry this Easter weekend after suffering loss due to the Covid-19 pandemic.
The Easter period provided an opportunity for the tourism industry to accelerate recovery after lockdown regulations had a detrimental impact on the economic prospects of the tourism industry.

The indicators show that 45 000 visitors
descended to the City for the Easter break. As a result, the hospitality industry saw hotel occupancy rates peak at an average 60 percent.

The local economy received a boost with direct spending at approximately R60 million and a GDP contribution of around R150 million, with a total 320 actualized jobs over this period.

"Durban has been working hard since the start of the Covid-19 pandemic to ensure the tourism and hospitality industry remains visitor ready within the necessary health guidelines.

We have been on an aggressive marketing campaign in order to ensure that we remain top of mind as a tourism destination and these numbers are proving that we are on the right track," said eThekwini Mayor, Cllr Mxolisi Kaunda.

Durban's beachfront promenade, restaurants around the City and the township establishments were among the most popular attractions for holidaymakers who had made their way from the various inland destinations across the country.

"The City has invested over R33 million in developing and maintaining this key asset (beach promenade) as part of its Economic Recovery Plan, which focused on reinvigorating the domestic tourism sector. This investment as well as other existing initiatives, including the recently announced Blue Flag beaches, paves the way for eThekwini to dominate and grow domestic tourism, an extremely important contributor to our local employment and economy," Kaunda concluded.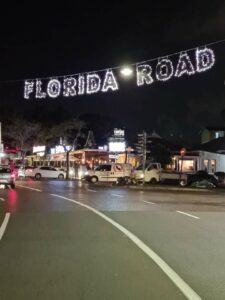 Durban remains open and ready to welcome more visitors and the City is hoping that this momentum will continue to grow ahead of the winter period.

Most importantly, the City has vowed to continue with its aggressive marketing efforts in order to ensure that Durban remains a popular choice for all potential visitors.

Some of the initiatives include launch and unveiling of new products and hidden gems, collaborations with other value chain stakeholders, both in the public and private sectors.

Furthermore, Durban Tourism has planned a number of in-market activations and above-the-line marketing initiatives in key domestic source markets in line with Covid-19 lockdown regulations.

ENDS

Issued by the eThekwini Municipality's Acting Head of Communications Mandla Nsele.

For more information, contact eThekwini Municipality's Spokesperson Msawakhe Mayisela on 060 966 4220.