Brazilians top international entries in Comrades Centenary Hope Challenge
Of the 964 international entrants,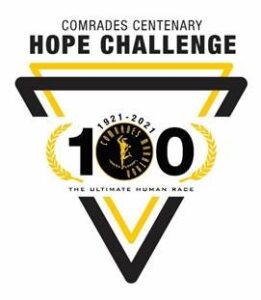 Brazilians have once again come out in numbers amongst 50 participating nations outside of South Africa in this year's #ComradesCentenaryHopeChallenge virtual event.
This is the Comrades Marathon Association's (CMA) second virtual event and will be hosted next Sunday, 13 June 2021.
With 292 Brazilian entrants already confirmed for the Comrades Centenary Hope Challenge, Brazil owns the lion's share of international entries, following on their epic participation in last year's inaugural Race the Comrades Legends virtual event in which 1700 Brazilians entered.
The total number of participants in the Comrades Centenary Hope Challenge stands at 7873, with the entry breakdown as follows: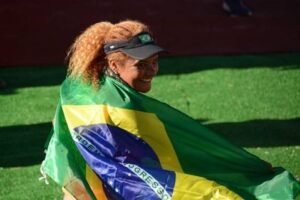 South Africa: 6577
Rest of Africa: 332
International: 964
Comrades International Brand Ambassador in Brazil, Nato Amaral says, "It's a huge honour to see how many Brazilians have entered the virtual event this year, as well as a glimmer of hope given the ravages of Covid-19 on our country. Brazilians show clearly that the Comrades Marathon is truly important to us."
Amaral, who is a passionate Comrades Green Number (Permanent No. 48418) athlete with 16 medals to his name, says, "I also think that when the traditional Comrades Marathon takes place, many more Brazilians will travel to South Africa and get to participate in the real thing."
"My personal goal is to see that we are the number one international contingent in the Comrades going forward."
Amaral says that for the average Brazilian, South Africa is actually a home away from home. "I think it's also significant that Brazilians really feel that they are home when they travel to South Africa. It's probably due to the many similarities between Brazil and South Africa that resonates with us. The people in South Africa receive us so warmly; it is as if we are local countrymen and women there. It's always so heart-warming."
Amaral says there is also a special bond that many Brazilians have with The Ultimate Human Race. "Many of the runners in Brazil grab the opportunity to be part of a legendary race like the Comrades; it has so much of history and magic about it. It is definitely a huge attraction for our runners here."
"Many Brazilians have not had the opportunity to travel to South Africa and take part in Comrades so being a part of the virtual event is the closest way to feel like they can share in the spirit of the Comrades Marathon."
Amaral adds, "The camaraderie and essence of the Comrades is felt all the way in Brazil, even more so when runners meet someone who has had the honour of running the Comrades Marathon. The race is just as special to those who haven't experienced it for themselves and have it on their bucket list."
"Some of the runners in Brazil play Shosholoza and Chariots of Fire and feel like they are a very real part of the Comrades Marathon, by merely participating in the virtual event. And of course, we cannot discount the fact that the medal is also so significant to every finisher. It's an attraction in its own right!"
The Comrades Centenary Hope Challenge will comprise 5 distances, being a 5km, 10km, 21.1km, 45km and 90km which will all be run virtually on Sunday, 13 June 2021. For more information on the Comrades Centenary Hope Challenge and to enter, please click through to www.comrades.com
The campaign slogan for the Comrades Centenary Hope Challenge is 'Ithemba – Hope Is', which aims to contextualise each runner's hopes, what the feeling means to them and to further inspire other athletes to dig deep and discover their own hopes and dreams for a better future and the new normal in a world ravaged by Covid-19.
#Ithemba #HopeIs #ComradesCentenaryHopeChallenge