Durban Tourism Newsletter ISSUE #5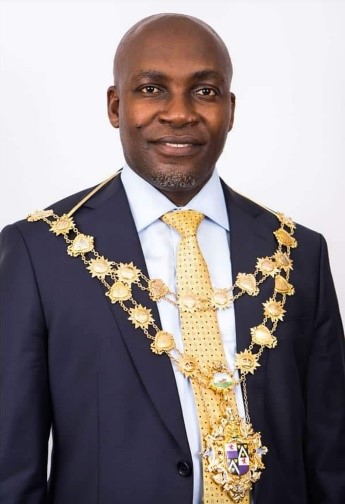 Greetings from the Warmest Place to Be.
We have begun this year with a clear focus to continue striving towards the recovery of our City after the devastating socio-economic impacts of Covid-19. While 2020 was a year of unprecedented challenges for the tourism sector, it was collaboration and commitment which saw us through. Staying on the path towards recovery and growth will require all hands on deck and continued partnership from us all.
I would like to commend Durban Tourism and all those in the industry who have come together to promote new and innovative ways of doing tourism.
As we ramp up towards the Easter period, we know that Durban traditionally welcomes thousands of visitors to our sunny shores. We are indeed ready to make the Easter break memorable for our visitors. Please continue observing all Covid-19 protocols, while taking advantage of all our incredible city has to offer.
2020 SUMMER SEASON WRAPPED UP
2020 was a rollercoaster of a year, no doubt, but Durban Tourism worked closely together with the City and tourism role players to ensure that Durban remained South Africa's playground over the summer holiday.
The focus now has shifted to the Easter campaigns from February onwards and working with all partners to ensure a bumper 2021 for our tourism sector.
LEVEL 3 RESTRICTIONS EASED
The tourism sector has welcomed the announcement by President Cyril Ramaphosa on 1 February 2021 that a decline in the number of new Covid-19 cases would see the country's lockdown restrictions eased under Adjusted Lockdown Level 3.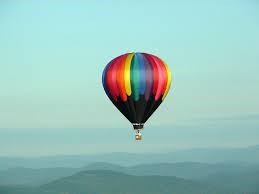 Durban Tourism is showcasing four key themes to promote the city as a high-end destination that is about much more than just the beach. 
• Coastal Culinary Tourism
• Museums and Art Galleries
• Shopping
• Adventure
RATES RELIEF PROGRAMME EXTENDED
eThekwini Municipality has extended applications for municipal rebates for Bed and Breakfast, Guesthouses and Holiday Accommodation to June 2021. Applications are welcomed from property owners categorised as Bed and Breakfast establishments and Guest Houses, from which qualifying applicants will receive an additional Covid-19 rebate.
AWESOME ADVENTURES AWAIT
Adventure and nature-based tourism have been among the strongest survivors of the Covid era, with people seeking out experiences that take them either into the remote outdoors or on an adrenaline rush, often far from others. 
READ MORE
5 TIPS TO REDISCOVER DURBAN
SAFELY UNDER LEVEL 3
Durban is well geared to provide a safe and memorable tourism experience for locals and visitors under Adjusted Level 3 restrictions. Check out these five tips from Durban Tourism to get the most out of all the city has to offer.
READ MORE
JUST ADD WATER FOR ENDLESS FUN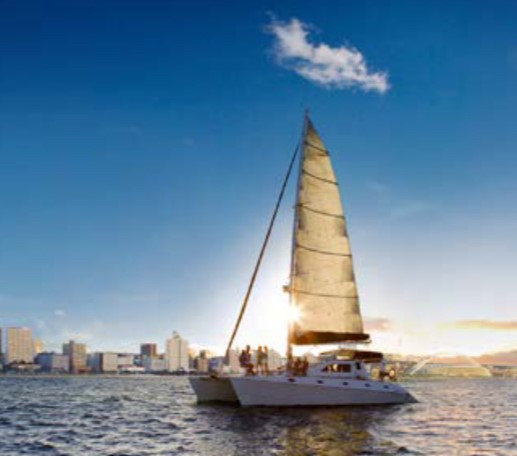 With Adjusted Level 3 lockdown restrictions now in place, water-based tourism activities are back on the cards. From Durban's spectacular beaches and Southern Africa's longest beachfront promenade, to dams,
water parks and deep sea adventures, tourists can enjoy an array of waterbased experiences in the sunshine city.
GOVERNMENT LAUNCHES R1.2BN TOURISM EQUITY FUND
Government has launched a R1.2bn debt and grant financing facility to help quicken the transformation of the tourism sector. The fund is managed by sefa on behalf of the Department of Tourism with the purpose of promoting the participation of Black enterprises within the tourism industry. 
READ MORE
CITY TO ACCERELATES PLAN FOR TOURISM RECOVERY
PLANS to revive the local tourism sector took a step forward today when the city hosted the Durban Tourism Imbizo where captains of the industry and eThekwini Municipality leadership presented collective ideas to turnaround the sector.
CITY REVIVES COMMUNITY TOURISM
In efforts to sustain the tourism and hospitality sector in local communities, Durban Tourism has decided to embark on a drive to revive community tourism in order to get communities involved as we forge ahead with bigger action plans towards the tourism recovery journey
Interested in learning more about tourism in Durban?
Contact Us:
+27 31 322 4164