ETHEKWINI'S PREMIUM BUSINESS AND LEISURE ATTRACTIONS NOMINATED IN PRESTIGIOUS WORLD TRAVEL AWARDS
The 27th annual World Travel Awards have given the City of eThekwini's business travel and tourism offerings, a big nod and vote of confidence. This follows the nomination of Durban's nine top business travel and tourism establishments for these prestigious awards.
Bagging these awards will usher in confidence and boost the City's economic recovery plans, after the crippling impact of the Covid-19 pandemic on the tourism industry.
The City's four direct nominations are Africa's Leading Business Travel Destination 2020, Africa's Leading City Destination 2020, Africa's Leading Festival and Event Destination 2020 as well as Africa's Leading Meetings and Conferences Destination 2020.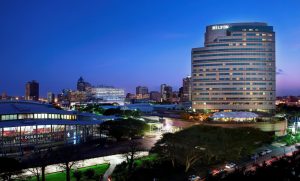 "The announcement of our City's nine nominations couldn't have come at a better time. This as we try to navigate our way out of a difficult period which has brought about immense economic challenges for our City, particularly the tourism sector," remarked eThekwini Mayor Councillor Mxolisi Kaunda.
According to Kaunda victory would depend on the people of eThekwini and the country at large voting overwhelmingly for Mzansi's prime tourist destination. I am confident and humbled by the love that the world showers our City with. We therefore implore our people to rally behind the City by voting in their numbers.
Other nominations include King Shaka International Airport for Africa's Leading Airport; Port of Durban for Africa's Leading Cruise Port; Durban's landmark venue the Hilton Hotel received two nominations for Africa's Leading Hotel and Africa's Leading Business Hotel. Inkosi Albert Luthuli International Convention Centre was nominated for Africa's Leading Meetings and Conference Centers.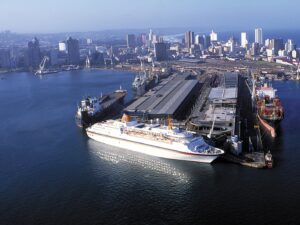 Voting is open to the public on the World Travel Awards website and will close on Thursday, 24 September.
Go to
https://www.worldtravelawards.com/vote to register and cast your vote.
ABOUT THE WORLD TRAVEL AWARDS
The World Travel Awards™ was established in 1993 to acknowledge, reward, and celebrate excellence across all key sectors of the travel, tourism, and hospitality industries. Today, the World Travel Awards™ brand is recognised globally as the ultimate hallmark of industry excellence.
World Travel Awards™ celebrates its 27th anniversary year in 2020. Its annual programme is renowned as the most prestigious and comprehensive in the global industry. Each year World Travel Awards™ covers the globe with its Grand Tour – a series of regional gala ceremonies to recognise excellence within each continent, culminating in a Grand Final at the end of the year.
World Travel Awards™ gala ceremonies are regarded as milestone events in the industry calendar, attended by the industry's key decision-makers and figureheads, as well as key trade and consumer media. The programme, its winners, and its sponsors are represented globally on social media, with fresh daily content on multiple platforms.
In 2020, the World Travel Awards™ Grand Tour features regional gala ceremonies in the Caribbean (Bahamas), Europe (Antalya, Turkey), Africa & Indian Ocean (Nairobi, Kenya), Latin America (Santiago, Chile), North America (Thompson Okanagan, British Columbia, Canada), Asia & Oceania (Seoul, South Korea) and Middle East (Dubai). Regional winners then compete head to head in the corresponding world categories. The winners will be announced on the night of the World Travel Awards™ Grand Final in Moscow, Russia.
ENDS