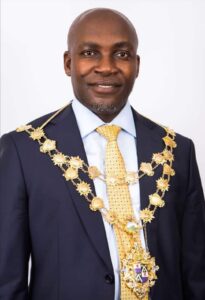 EThekwini Municipality Mayor, Mxolisi Kaunda has welcomed the news that Durban has won the bid to host the World Table Tennis Championship in 2023.
This will be the first-ever World Table Tennis Championships to be hosted on South African soil.
Mayor Kaunda congratulated the South Africa Table Tennis Board for bold decision to enter the bidding process alongside formidable competitors like Düsseldorf (Germany) and Melbourne (Australia).
Early this year, Mayor Kaunda hosted international visitors who were part of the inspection team from the International Table Tennis Federation. The inspection team was satisfied with the state-of-the art infrastructure the city has.
"Our investment in infrastructure has put Durban ahead of many of its competitors and we have continued to leverage on the long-lasting legacy of past sporting events including the 2010 FIFA World Cup. As the eThekwini Municipality and the city of Durban, we are honoured to have won the bid to host the World Table Tennis Championship. It is indeed a confirmation that Durban is the mecca for international sporting events. Durban is ready to roll out the red carpet to welcome our international visitors in 2023. Rest assured that we will deliver a successful and memorable event on behalf of the continent," said Kaunda.
He added that hosting the championship will also present a great opportunity for the youth to develop interest in table tennis.
ENDS
Issued by the Mayor's Office.