TOP 10 FAMILY-FRIENDLY THINGS TO DO IN DURBAN THIS WEEKEND
Looking for things to do with  the whole family this weekend? Check out these family friendly attractions around city.
From Quad Bike Trails, Paintball, Clay Pigeon Shooting, Zip Lining, Archery and 4×4 Trails. Thrill seekers can get their action fix with a wide choice of adventure sports and activities, while friends and family.
Explore the city centre aboard the open top double decker bus, the 3 hour ride around the city centre will teach you more about the history of the city, the different buildings and roads. A qualified tour guide on board is available to narrate the tour and answer all your questions about the city. For only R50 for children and pensioners and R100 for adults.
The park is situated in 3.5 hectares of lush tropical landscaping and houses an ever-increasing collection of more than 800 birds from 200 species. Some species are the only representatives of their kind in Africa whilst others are commonly kept as pets.
South Africa's most loved marine theme park. Offers a world of water rides, oceanarium, dolphin, seal & penguin shows, shopping, beach activities & more!
uShaka is situated on Durban's Golden Mile, in South Africa. We bring together cultures, like no other place in Africa – into a safe, secure and clean environment that resonates the sound of fun.
Why walk the tour when you can glide? After a quick 15-minute training session, you'll set off on your journey with your qualified Segway tour operator. Bring your family and friends to the world-renowned Moses Mabhida Stadium.  Enjoy the smooth ride and show off your 'Segway Smile' which one can't help but wear.
Phezulu Safari Park is one of the most popular attractions in Durban. Attractions include an insight into Zulu culture, game drives, the crocodile park and if you are feeling adventurous, you can even have lunch with a crocodile.
A delightful venue with a wide selection of animals, big and small.
Children can feed and pet the animals, milk a cow (milking demonstrations at 10.30 and 3.30), ride a pony/horse, have a tractor ride, play on the jungle gym swings and slides and for the little older children we even have a Zipline ride (Foofy slide)
Entry Fee R35.00 per person – Open Monday to Sunday, 09:00 – 16:30 Including school and public holidays.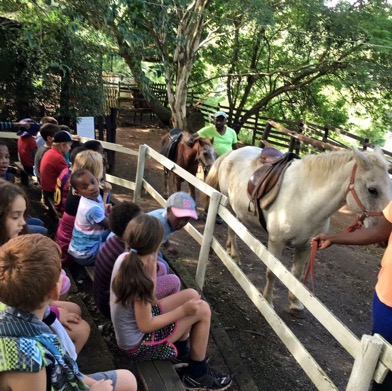 Splash Water World provides families with a full days entertainment. Situated on Amanzimtoti Main Beach, its mix of speed and body rides caters for both adrenaline junkies and the less adventurous. Kids are guaranteed to be exhausted by the end of the day. Speed slides include the coaster tube ride, kamikaze and stuka free fall. Other body rides are the famous "washing machine" and midi body ride. There are also a variety of rides for the little kiddies, a water mushroom and river ride. The water park is wheel chair friendly, with lifeguards strategically positioned throughout.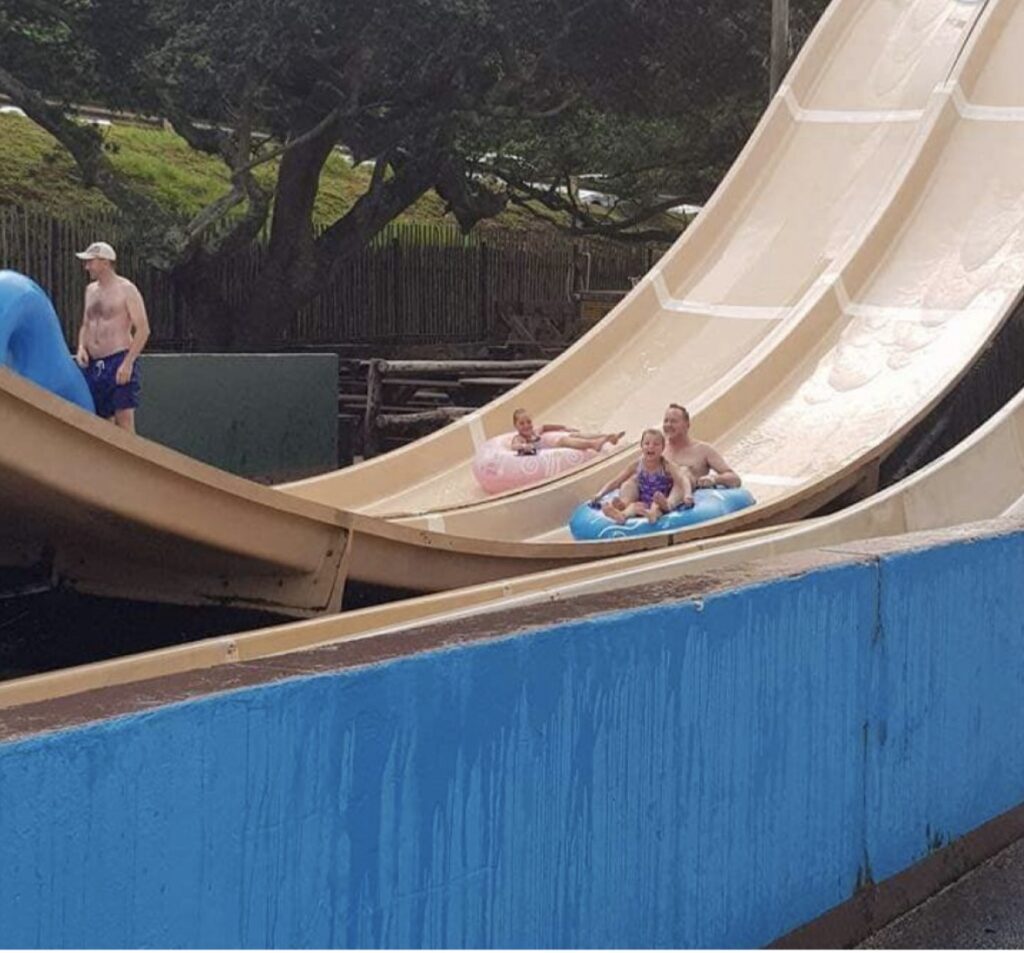 CROCWORLD CONSERVATION CENTRE
Learn about different species of crocodiles, alligators and reptiles and partake in activities such as feeding the crocodiles, snake demonstrations and the Animal Farm. Also a variety of waterbirds, caracals, jackals, walk-through aviary.
Enjoy the great outdoors at Giba Gorge. This mountain bike park and lifestyle facility is nested in a lush green valley alongside the N3 freeway just outside Pinetown. A place for outdoor enthusiasts with something suitable for the whole family. If mountain biking is not your scene, then you can always just relax and have a picnic.