View as:
Showing all 3 results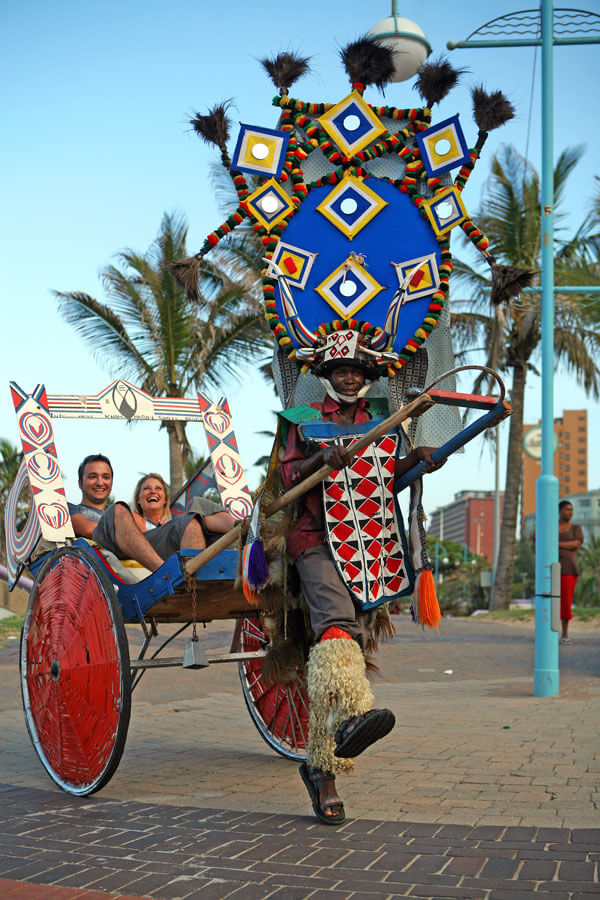 Durban's rickshaw men are a familiar sight on the Golden Mile, colourfully clad in their beaded or hand sewn costumes and impressively ...
The Oriental Walk-About Tour The Oriental Walkabout covers Durban's first railway, historical buildings, the influence of Mahatma ...
Hop aboard the Ricksha Bus for a scenic overview of a range of Durban's major attractions. Beachfront uShaka Emmanuel Cathedral ...