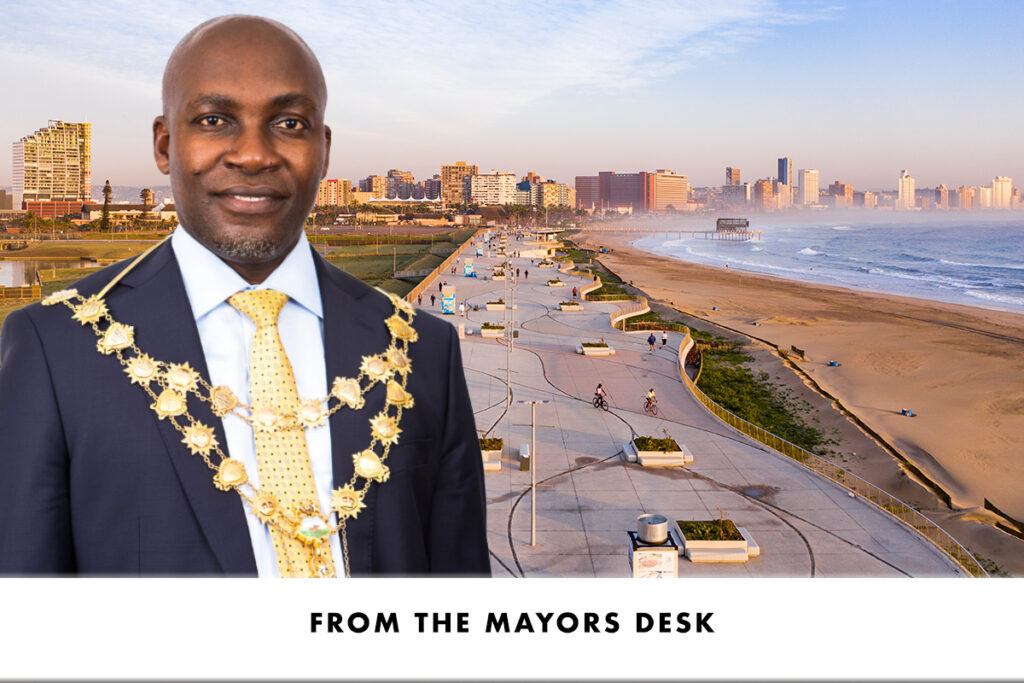 The month of July saw the City of Ethekwini pull out all stops to enter into the uncharted waters of digital innovation when we staged our first ever virtual Vodacom Durban July experience. This virtual tourism initiative was the City's innovative response to lockdown restrictions occasioned by the Covid-19 pandemic. Durban rolled out the red carpet and invited Vodacom Durban July enthusiasts and goers, Fashion enthusiasts, travellers and the general public to visit and re-discover their favourite destination virtually. In the past two months, we have welcomed statement by the Minister of Tourism in South Africa, Ms Mmamoloko Kubayi – Ngubane announcing an ease of restrictions on tourism related activities. After months of restricted trade in the tourism sector due to the Covid-19 pandemic, Durban and the rest of South Africa have begun implementing measures to accommodate the reopening up of tourism related activities. Durban is gearing up for further relaxations of the lockdown restrictions. Cabinet has approved the move to extend the restaurant curfew to 10 pm to allow for uninterrupted dinner service at restaurants; restrictions around leisure travel have been eased with accommodation for inter-provincial leisure now being allowed. Tour operators will also be allowed to conduct guided tours subject to conditions within the new regulations. These announcements by the Minister will provide a welcome relief to all who are involved in the sector as well as to the public as we slowly re-integrate tourism activities in our society. We are ready and open for business. A testament to that is also the recent announcement by Toyota that they will produce their first hybrid synergy drive car in Durban as part of a R2.5 billion investment in a new production line. We look forward to the systematic opening up of more industries which will bring further economic boost to our City. We presented our Economic Recovery Plan in May and we believe that we are steadily moving along on the road to recovery in the tourism sector. We have sought innovative ways to remain top of minds with our stakeholders through the virtual events that we have hosted this far during the lockdown and believe that these relief measures will bring much needed revenue for role-players in this sector. In August, Durban Tourism paid homage to the women who have made an impact in Durban's vibrant tourism sector. Around 70 percent of the industry consists of women involved in various aspects of the tourism sector – from cleaners to tour guides, to travel agents and guest house owners. We wish to thank the women in the industry for the continued contribution that they make to our society.
Durban Is Open For Business!
The level 2 lockdown announcement made by President Cyril Ramaphosa has been especially well received by the tourism sector which has been brought to its knees by the lockdown restrictions under the disaster management act occasioned by the Covid-19 pandemic. The announcement comes as the sector has been persistently warning of a jobs bloodbath of up to 600 000 posts unless interprovincial travel is permitted again.
The further easing of the lockdown restrictions and opening up of the economy will starve off further job losses for now as the South Africa begins its journey of economic recovery. Durban's tourism industry has not been immune to the effects of the lockdown restrictions with major events and conventions cancelled; as well as some major tourist attractions being inaccessible to both visitors and locals- directly impacting formal as well as informal jobs in the City's tourism industry and linked industries such as entertainment.
"We welcome the announcement by the president as we believe that it could not have come at a more critical time for our tourism industry which has felt the wrath of the Covid-19 pandemic. From the initial announcement of the state of disaster and subsequent lockdown, we rolled up our sleeves and began formulating Covid-19 response strategies across all sectors of the economy with particular focus on the tourism sector which we anticipated back then would be hard hit" said City of eThekwini Mayor, Cllr Mxolisi Kaunda.
"The announcement of the easing of the lockdown restrictions comes at a time when the City's tourism authorities are working relentlessly to ensure that we respond effectively to Covid-19 and as far as possible put in place strategies that not only shield the tourism sector against the pandemic but also ensure that our City constructs and sustains a safe and healthy tourist destination status more aggressively than we have done before. Our stakeholders, business and product owners have afforded the City their full support and co-operation in the fight against the pandemic by ensuring that establishments, products and services are Covid-19 compliant and have put their weight behind the City's economic recovery plan." Kaunda continued.
Kaunda further stated that entertainment hubs such as Florida Road, Chartwell Drive in Umhlanga Village and township hotspot establishments are ready to host citizens and visitors in accordance to Covid-19 safety protocols. "We look forward to seeing the public enjoy spaces such as the Moses Mabhida Stadium, the beachfront, uShaka Marine World and the Oyster Box Hotel which recently took the 3rd place in Trip Advisor's best hotels in Africa list," he stated.
Accompanied by tourism City officials and a media contingency, the Mayor visited business and restaurant owners on Chartwell Drive. In a show of support to the industry and to highlight Durban's readiness, the Mayor conducted a walkabout in the Umhlanga Precinct to celebrate the reopening of the tourism sector under the new Covid -19 safety regulations announced by President Cyril Ramaphosa.
Tourism related activities in Durban will be easing up, following a media briefing by the Minister of Tourism in South Africa, Ms. Mmamoloko Kubayi – Ngubane. After months of restricted trade in the tourism sector due to the Covid-19 pandemic, Durban and the rest of South Africa will be easing measures to accommodate tourism related activities.
Cabinet approved the move to extend the restaurant curfew to 10 pm to allow for uninterrupted dinner service at restaurants; restrictions around leisure travel have been eased with accommodation for intra-provincial leisure now being allowed. Tour operators will also be allowed to conduct guided tours subject to conditions within the new regulations.
The Department of Tourism also recently published the amended risk-adjusted strategy for tourism facilities, services and products to include the regulations for guided tour operators which includes overland safari vehicle (OSV) operators.
South African National Parks (SANParks) announced that OSVs would be permitted to operate in National Parks as from 7 August. In order to operate, all OSVs need to be registered with SANParks before they will be permitted to enter the parks.
All OSV Operators intending to visit the national parks are advised to pre-book day visits in advance to avoid being turned away when daily gate quotas are exceeded.
SANParks is introducing a two-phase approach to re-permitting:
Phase One: Issue of temporary permits valid from issue date to 31 October 2020.
Phase Two: Issue of annual permits from 1 November 2020.
In the intervening period, SANParks will issue temporary permits to all OSVs provided the said operator is in possession of the required licences and accreditations. OSVs will be required to carry the temporary permit onboard every vehicle at all times.
Tour operators are now able to operate under the following guidelines and directions:
Records to be kept
A person managing a guided tour must –
Keep a record of the full names, Identity Number or Passport Number and cellphone numbers of the people taking part in the guided tour, and
Make such record available, should it be required in terms of the Regulations or by the Minister.
Sanitisation, Masks and Social Distancing
A person managing the tour must –
Not allow a person to the tour if that person is not wearing a cloth mask, or homemade item that covers the nose and mouth or another appropriate item to cover the nose and mouth;
Ensure that every person involved in the tour wears a mask at all times except when eating or drinking;
Sanitise persons involved in the tour before they enter a tour vehicle, rail or boat;
Frequently sanitise guests during their tour or provide guests or persons involved in the tour with sanitisers for frequent use;
Ensure that during the guided activities that require walking, a social distance of one and a half metres is maintained at all times amongst persons involved in the tour;
Ensure that they loading capacity of guided tour vehicles and other modes of public transport complies with the Directions issued by the Minister of Transport in respect of the loading capacity of public transport vehicles;
Ensure that the door handles, window handles, arm rests and hand rails of all vehicles, rail or boat are sanitized after every load;
Ensure that windows on both sides of the tour vehicles, where applicable, are kept 5 cm open on both sides;
Ensure that all snacks and drinks provided during the tour are pre-packaged and distributed following strict hygiene and sanitization measures. Disposable bottles, containers, cups and utensils should be utilized during tours;
Ensure safe handling and disposal of waste.
A Virtual Vodacom Durban July Like No Other
There were no roaring crowds, no avant-garde outfits as Belgarion crossed the finish line to win the 124th edition of the Vodacom Durban July.
The horse, ridden by jockey Richard Fourie, clinched its first VDJ win in a closed door event at the Greyville racecourse. Because of the lockdown, this year's races and overall event were held virtually, with only key staff and stakeholders present on race day.
"Despite the lockdown regulations restricting public events and activities, betting on the Vodacom Durban July is nevertheless expected to be brisk, with more than R200m predicted to be waged on the 10-race meeting," the event organisers said in the build-up to the event.
In second place was Got The Green Light, ridden by Muzi Yeni, and third was back-to-back champion Do It Again which fans had hoped would make it a third win in a row and become the first horse in Durban July history to win a hat-trick.
Fashion did not take a back seat at this year's event. Under the theme 'Butterflies', a total of from the Durban Fashion Fair nine guest designers showcased their best designs during a virtual fashion show. The designers received utmost exposure on DSTV channels and social media platforms. In addition, they each received R5000 cash from Gold Circle, R1000 Gateway Shopping Mall voucher and 5gig data from Vodacom.
The Vodacom Durban July also ran a competition to see who could design the best mask and due to Covid regulations many pulled out all the stops to ensure that their masks matched their outfits.
"For me a butterfly is being cocooned then it comes out and floats so this day for me is like that. From lockdown we are open now to just float and be here at Greyville. It's been a really exciting day. We have been looking forward to be here. Being home has been depressing so this is a breath of fresh air," said designer Zama Mathe of Zarth Designs.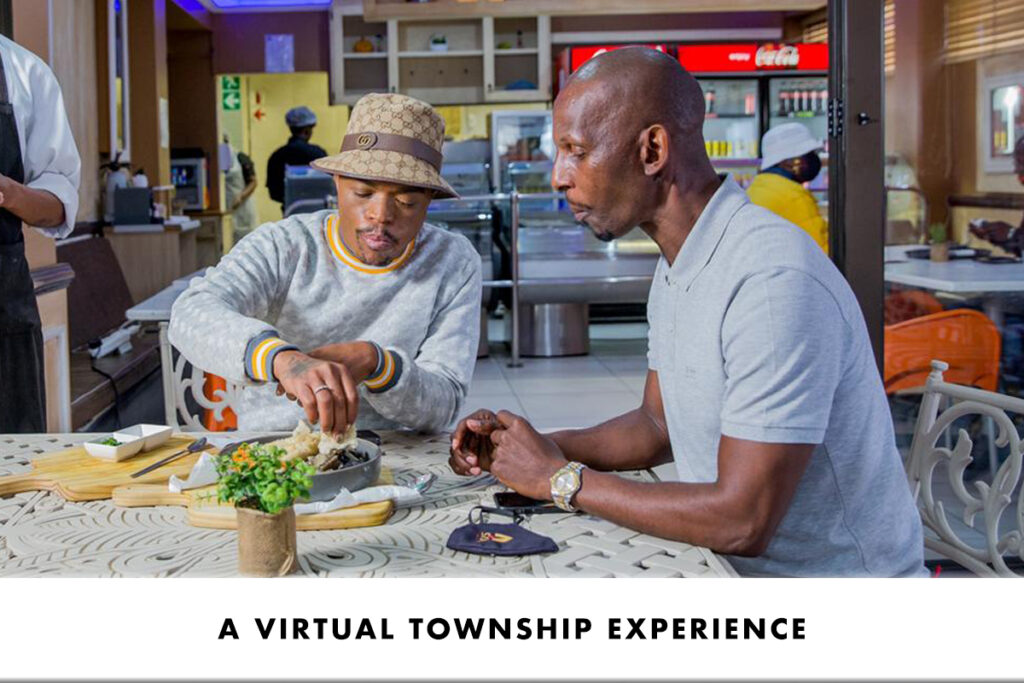 In a bid to keep the VDJ light burning and tourism industry alive, the City staged virtual lifestyle and entertainment activations at some of its main attractions and 'hottest' spots.
The activations kicked off with a Destination Fashion shoot at the Beachfront Promenade which captured the work of local fashion designers posing with a racehorse named Saint Phillip. The township of Umlazi was abuzz with excitement as a first of its kind destination shoot took place featuring Saint Phillip, jockey and acclaimed television personality Somizi Mhlongo at Max's Lifestyle Village. The activation included a showcasing of the culinary experience, fashion and overall ambiance that has become synonymous with the Vodacom Durban July. This will be continuing to showcase the Durban's Virtual Experience as part of promoting Durban destination and local brands beyond this period.
The Durban's Virtual July Experience weekend line-up kicked off with a pre-party that was aired on Channel O, DSTV channel 320. Fact Durban Rocks live music showcased the afterparty on Channel O. The Durban July Township Experience was streamed lived from KwaMashu's Artizen, uMlazi's Eyadini, Mashamplane and Mojos both situated in Chesterville as well as Coastal Lounge in uMgababa was broadcast on channel 322, MTV Base. The after party staple of the VDJ, the Mother of All Parties was a jam packed thrill hosted by DJ's United and streamed digitally for the first time on all our social media platforms.
The highlight of the #VDJ 2020 experience included a breakthrough for two iconic township restaurants namely Eyadini and Max's Lifestyles in Umlazi who received betting license for the first time in the VDJ history.
Commenting on these major news, Max's Lifestyle's Marketing Manager, Zinhle Mqadi, said "To host punters for betting in their venue was a dream come true. This was truly a breakthrough for our establishment as we had always wished to have a license to allow for their patrons to place bets during the July." She further added that this is a good sign and adds value to the growth of their place and they will make sure that is betting opportunity occurs annually.
The City delivered on the vibrancy and hot talent that the it is known for and trended on social media platforms as the public rediscovered Durban through the Virtual Township Experience.
Curiocity
Curiocity is a network of African design accommodation, sharing an authentic experience of this continent, one city at a time. We want to connect the curious traveller to what's exciting, inspiring and real in whichever location we're in. As an accessible, design accommodation offering we give travellers the chance to stay in spaces that are not only affordable but also amazingly designed to.
Curiocity Durban is located in the Rivertown Triangle neighbourhood just on the edge of this sub-tropical port. It's set around the breezy courtyard of a landmark building and gives visitors the perfect base from which to do all the things that make this city so compelling: a rich and storied history, a uniquely African urban experience and, of course, the beach and warm Indian ocean.
We tend to choose locations outside of the expected tourist areas, giving our guests a local's experience of a destination. And we take this commitment to our cities to heart, partnering with local businesses, designers and individuals to make every Curiocity experience a unique one.
Curiocity is for the young and not so young, the global traveller and the local visitor, for a quick stop-over and a deep dive into the city. So when you're planning your next trip to our part of the world, book your spot at one of our locations.
Makhosi Msimango, Founder and Managing Director Ndzenga Tours 
Makhosi Msimango is the Founder and Managing Director of Ndzenga Tours and Safaris (Pty) Ltd, which specializes in Cultural Heritage Tourism. She was recently elected as the Provincial Chairperson for the SA Women in Tourism (WiT) KZN Chapter.
"I am passionate about my culture and my people. That is why in my business the person comes first before anything. If my staff and clients are satisfied I know we are heading in the right direction into ensuring the success of the business. I am seeker of challenges, as I believe you can only grow from them as well as the failures that come with them" says this determined go-getter who hails from rural KwaZulu-Natal in the area of eTholeni near eMsinga.
Makhosi is armed with a UNISA (BCom Degree in Entrepreneurship), Damelin (Project Management and Events Management) qualifications an UNISA (Currently studying BCom Tourism Management. As part of her education she also lived in Denmark.
Makhosi states that her company, Ndzenga Tours' responsibility is not only to be a sustainable profitable business but also is to ensure that rural areas and rural women in particular are participants not as spectators or entertainers.
"These are people who were systematically excluded by the then government but also in some instances by current system. Their exclusion is systematic, they don't have land, financial means and are not skilled. Despite all of these challenges, these women are the back born of the rural economy" reasons.
She believes that tourism can play an important role in assisting women and that women receive true empowered through business ownership which enables them to participate in the mainstream economy.
Beverly hills
Oyster Box 
Tsogo Sun Marine Parade
Aha Gateway Hotel
Quarters Boutique Hotel
Coastlands Musgrave and Umhlanga 
Opening on the 15th September 2020
Hilton Hotel        
Elangeni Hotel
Maharani Hotel 
The 27th annual World Travel Awards have given the City of eThekwini's business travel and tourism offering a big nod and vote of confidence following the announcement of the nomination of Durban's nine top business travel and tourism establishments for some of the awards most sought after categories.
This is major confidence boost for the City which will encourage its economic recovery plans after the crippling impact that the covid19 pandemic has had on the tourism industry.
The City's four direct nominations are  Africa's Leading Business Travel Destination 2020, Africa's Leading City Destination 2020, Africa's Leading Festival and Event Destination 2020 as well as Africa's Leading Meetings and Conferences Destination 2020.
"The announcement of our City's nine nominations couldn't have come at a better time," said City of eThekwini Mayor Cllr Mxolisi Kaunda. "This as we try to navigate our way as best as possible out of a difficult period which has brought about immense economic challenges for our City, particularly the tourism sector."
"What I am confident in and humbled by, however, is the love and reverence that people all over the world have for our City and its attractions. At this time, we call on our people to rally behind the City by casting votes so we can bring these awards home and contribute to the economic stimulation of our tourism industry by answering the call to rediscover Durban. We are a safe, clean, and healthier destination and are ready to host you." He continued
Other nominations include King Shaka International Airport for Africa's Leading Airport; Port of Durban for Africa's Leading Cruise Port; Durban's landmark venue the Hilton Hotel received two nominations for Africa's Leading Hotel 2020 and Africa's Leading Business Hotel 2020. While the Inkosi Albert Luthuli International Convention Centre was nominated for Africa's Leading Meetings and Conference Centers 2020.
Voting is open to the public on the World Travel Awards website and will close on Thursday, 24 September next month. The public is encouraged to show solidarity with the tourism industry and put their weight behind the nominees by casting their votes. Go to https://www.worldtravelawards.com/vote to register and cast your vote.