ETHEKWINI GEARS UP TO HOST FUN AND SAFE FESTIVE SEASON
EThekwini Municipality is ready to host scores of visitors this festive season as plans to ensure a safe and fun-filled holiday season go into overdrive.
The Municipality's Festive Season Management Committee (FESMAC) is hard at work to ensure the City's readiness to welcome the anticipated 312 000 visitors. Their role is to ensure that the holiday season is safe, that the City is clean and welcoming, that traffic is well managed, maintain public order and to work jointly with the law enforcement agencies.
The recruitment process of seasonal staff to supplement the City's permanent staff has commenced. This will see an additional 160 lifeguards, 135 litter pickers, 20 small plant operators, 67 beach buddies, 48 childminders to care for separated children, 85 pool attendants and four pool cashiers. An additional 20 seasonal general assistants will join forces with the Municipality's permanent staff to ensure a safe and successful festive season.
The safe and successful hosting of recent events that drew thousands of visitors and sold-out hotel beds was a welcome dry run for the festive season. These include the event at which the State President handed over the certificate of recognition to his Majesty, King MisuZulu as well as the MTN 8 Cup final between Orlando Pirates and Amazulu football clubs.
The direct spend by visitors to eThekwini during the festive season is expected to be around R48 million with a GDP contribution of R1.2 billion. Around 2 500 temporary jobs will be created as well as other business opportunities.
The occupancy rate is expected to be around 75 percent across accommodation establishments. Currently, there is a 40 percent occupancy rate around the beachfront and 50 to 55 percent occupancy rates in uMhlanga. Last minutes bookings are expected at the end of November and the beginning of December. 
With the progress of the repair work to sanitation infrastructure, the City is optimistic that even more beaches will be open for everyone's enjoyment. Work is at an advanced stage at the Ohlange Sewerage Pump Station which is the station that impacted northern beaches. Work is also under way at the Northern Wastewater Treatment Works which is the facility that was impacting central beaches. Contractors are also hard at work repairing sanitation infrastructure in other parts of the City.
To ensure that visitors and residents make the most of their time in eThekwini, the City has partnered with several event organisers. Events to be hosted include Any Given Sunday, Music is King, Durban Underground, Durban Jazz Festival, Fact Durban Rocks, Woz' eDurban Picnic, All White Party Elegant Township Experience, Endless Summer, the 5th Annual Xmas Kasi Cultural Experience and many more. These events will create employment and businesses opportunities for locals.
EThekwini City Manager Musa Mbhele said it is all systems go for a safe and successful festive season. "We are constantly monitoring water quality at all City beaches to ensure the safety of residents and visitors. Our new smart policing system, using community CCTV to combat crime is already yielding positive results," he said.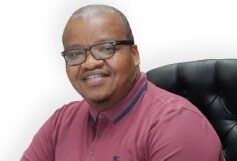 "To further ensure the safety of visitors, an Integrated Safety Month and Festive Season campaign was recently launched with other law-enforcement agencies. We are working with various law enforcement agencies to root out crime and protect tourists, businesses, and residents during the festive season," said Mbhele.